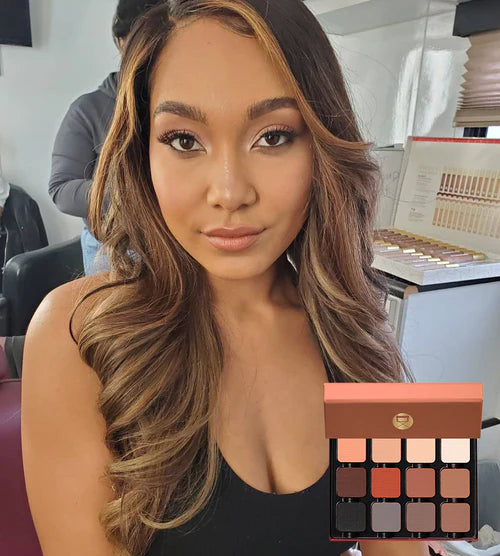 Make or break your look
Makeup Trends To Expect On The Red Carpet At The BET Hip Hop Awards 2021
Click here to read more!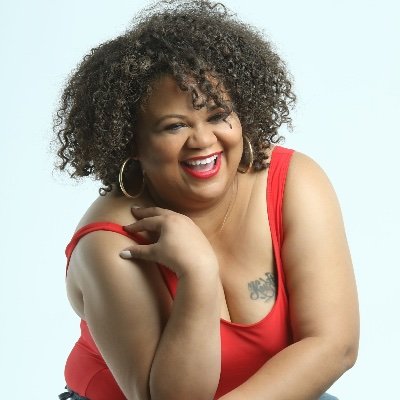 Magen Grays
A 15+ year veteran as a Department head of Makeup, Celeberity Artist, Male Groomer & Hairstylist has made Ms. Magen Grays the go to artist for all things entertainment.Her work in television, movies, music, and artistry education has solidified Ms. Grays standing with extraordinary talents such as Andy Cohen, Ciara, French Montana, Anupam Kher, Alex Bornstein, and Nancy O'Dell to name a few. Her expertise and work ethic has made Ms. Grays a highly sought after artist for FOX Broadcasting Company, Microsoft Xbox, Lifetime Movie Network, BET Networks and many others!
@magengraysmua
FEATURED PRODUCT
PETITES MATTES NEUTRAL
Regular price

$40.00

Sale price

$28.00
Voila! Petites Mattes Collection has arrived! Our charming "miniature" palettes are a celebrated carbon copy of our iconic large 2 gram pro palettes. The chic and slim-lined packaging is fully wipeable, slips easily into a kit bag and allows for you to create your own bespoke color palette for each job or work of artistry allowing for full customization and hygiene to reflect the modern demands of a pro makeup artist. Our Petites Mattes Collection is our carefully curated solution to the challenges of our ever-changing beauty landscape for Pro artists and makeup mavens. Available in 6 incredible color stories - Neutral, Warm, Cool, Dark, Milieu and Editorial Brights - each 'Petites Mattes' palette houses 12 pans of universally flattering pigment-rich, essential matte shadows for defining and sculpting in mix and match magnetized pans for: eyes, brows, lips and cheekbones.  
The same stellar quality, the same exquisite payoff, the same saturation, and the same sublime colors - now in a "Petite" and playful presentation with a price point that will make you swoon! Whether you are beginning your makeup journey, or you are a seasoned pro who wants a bespoke kit that you can create exclusively for jobs and individually for clients, or if you are curious to develop your collection with hues which excite and challenge- then check out our Petites Mattes Collection! The magnetized 1g pans of Petites Mattes are housed in recyclable cardboard packaging and offer mix and match magnetization throughout the Petites Mattes, Petit Pro & Edit collections. Curate your own Viseart dream palette!
Our Petites Mattes Neutral is our most beloved palette and now it is our iconic travel palette making it more accessible for artists, actor bags and for makeup lovers who need a quick touch up! This multitasking marvel is the foundational root of all our palettes and is the anchor around which many kits and collections are built. With iconic highly saturated hues of blendable neutrals, this palette really does 'do it all'. 'Petites Mattes Neutral' is essential and quintessential- each shade can be used to line and define or sculpt and shade. Mix and match each magnetized pan throughout the Petites Mattes, Petit Pro & Edit collection, and curate your own personal dream palette!
76 GR, 92 mm x 75 mm x 13 mm