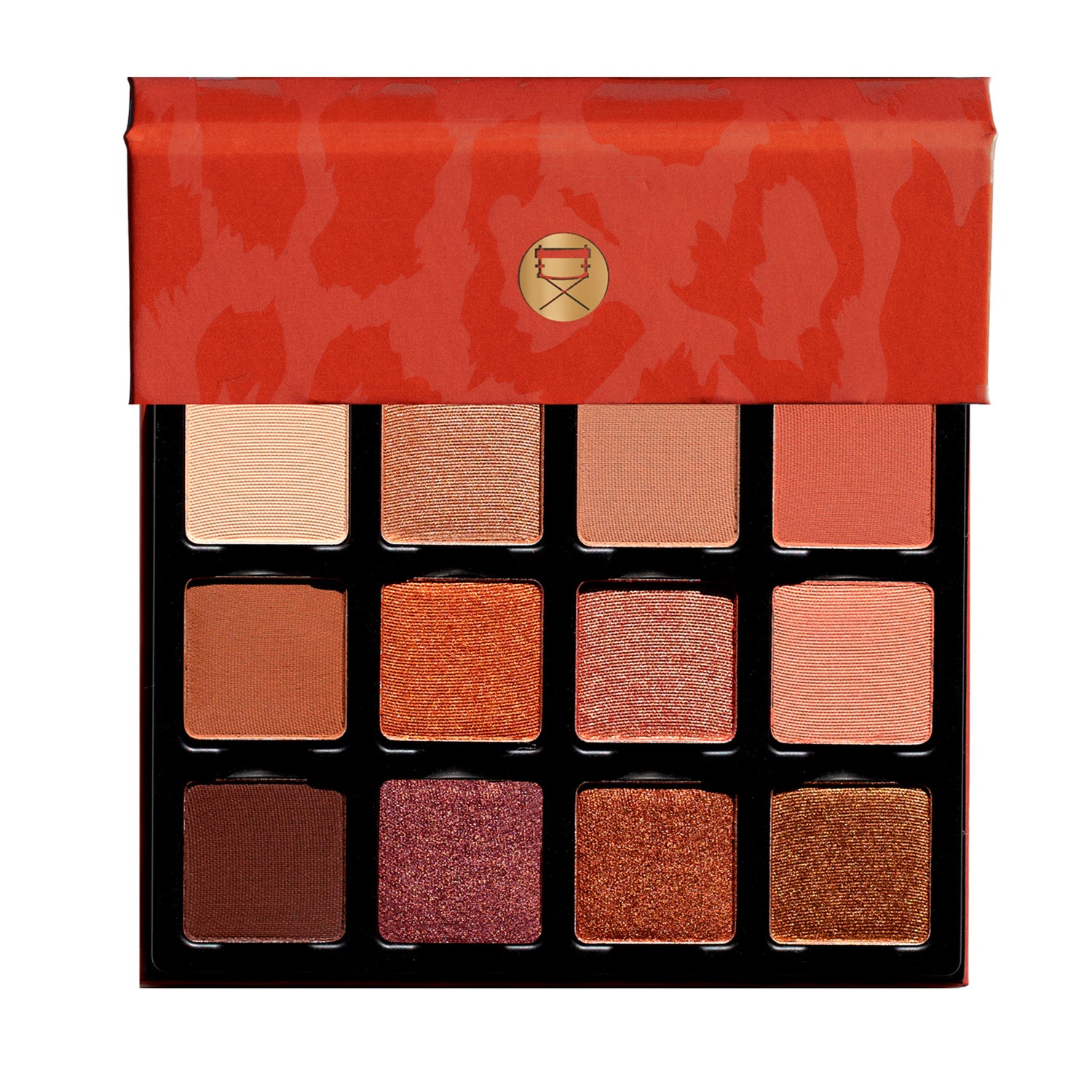 THE BEST EYESHADOWS FOR GREEN EYES
Eyeshadow for green eyes – the colors to buy and celeb looks to try
Click here to read more!
FEATURED PRODUCT
MINXETTE ÉTENDU
Regular price

$44.00

Sale price

$44.00
Introducing the Étendu Collection from Viseart Paris
Our new shadow and pigment packaging range is developed to extend and revisit revered favourites from our iconic collection.  We have expanded upon beloved, classic palettes from our archives to provide more tonal colour, more depth, more duochromatic and metallic finishes, more intensity, and more elegance for everyday humans and professional artists alike.  
Cult favourite hues from Minxette honor our warm shadow and pigment lovers' requests!

Per artist requests, pans are now magnetized and easily depot-able.  Mix & match with any Étendu or Petits Fours packaging!

Étendu packaging replaces our plastic clamshell packaging and reduces our carbon footprint by using recycled paper. 
Étendu packaging sits prettily between the clutch-sized Petit Pro & Edit palettes (1 gram) and our SlimPro 12 pan professional palettes (2 grams). The Étendu range holds 1.5 gram magnetized pans and is interchangeable with our Petits Fours Collection for on the go frolicking! Each Étendu colour story features a curated collection of twelve shadows and pigments (see Shade Descriptors & Ingredients for use guidance) our newest creations, and tones pulled from the Viseart archive library, skillfully culminated to create a divine collection of everyday-essential colours with pops of beloved hues from our heritage-rich staple eyeshadows!  We will be offering our iconic, Grande Pro-sized palettes in December; they will feature fully customizable, empty magnetic palettes that accommodate all of the Viseart pan sizes! 
Meet Minxette - the sumptuous seductress from our new Étendu collection!  Inspired by the shades in our coveted Theory Minx eyeshadow palette, this foxy femme fatale knows how to turn heads with effortless ease.  Minxette features an extended range of warm mid-tone mattes, sizzling shimmers, and dynamic duochromes that pay homage to the heritage of the original Minx palette.  Six velvety matte hues expand the collection with wearable warmth, offering new and essential shadows and pigments to line (see Shade Descriptors & Ingredients for use guidance), define, and create depth, while six sensual shimmer shadows and captivate eyes with irresistible charm!  Our flirtatious Minxette is a vivacious palette capturing the resplendence of late autumn, sashaying her way towards winter and sassing throughout daytime meetings into glorious simmering sunsets.
Backstory:
We all have a "cheeky & minxy" side to us.... and as we all know, not everyone can wear a "cool tone". We strive to make something for everyone since we are a professional makeup company, tried and true! 
In the beginning of my expansion efforts, we designed our original, magnetized, Theory Collection in the Minx color story.  In it: "Six warm neutral tones create a mid-tone neutral eye for daytime to evening, including one universal crease and brow shade for warm-toned eyeshadow lovers of all complexions, while three satin metallic shades offer a deep, alluring, satin glow"
Minx skyrocketed Viseart Paris products into the hands of artists and makeup lovers and she now spreads her wings as Minxette, moving enduringly forward bringing us cult-classic favourite tones alongside highly requested shades from artists and makeup lovers!
Minxette is earthy, alive, refined, sensual, with a golden and glistening pop, for those who like relaxed and easy sexiness, to those who can't, or simply don't want to shout in bright colour. 
Minxette is housed in our new, Étendu packaging.   1.5 gram magnetic pans allow for the shades to be mixed and matched between the Petits Fours, Singles, and Étendu collections.
102 GR, 108 mm x 89 mm x 13 mm