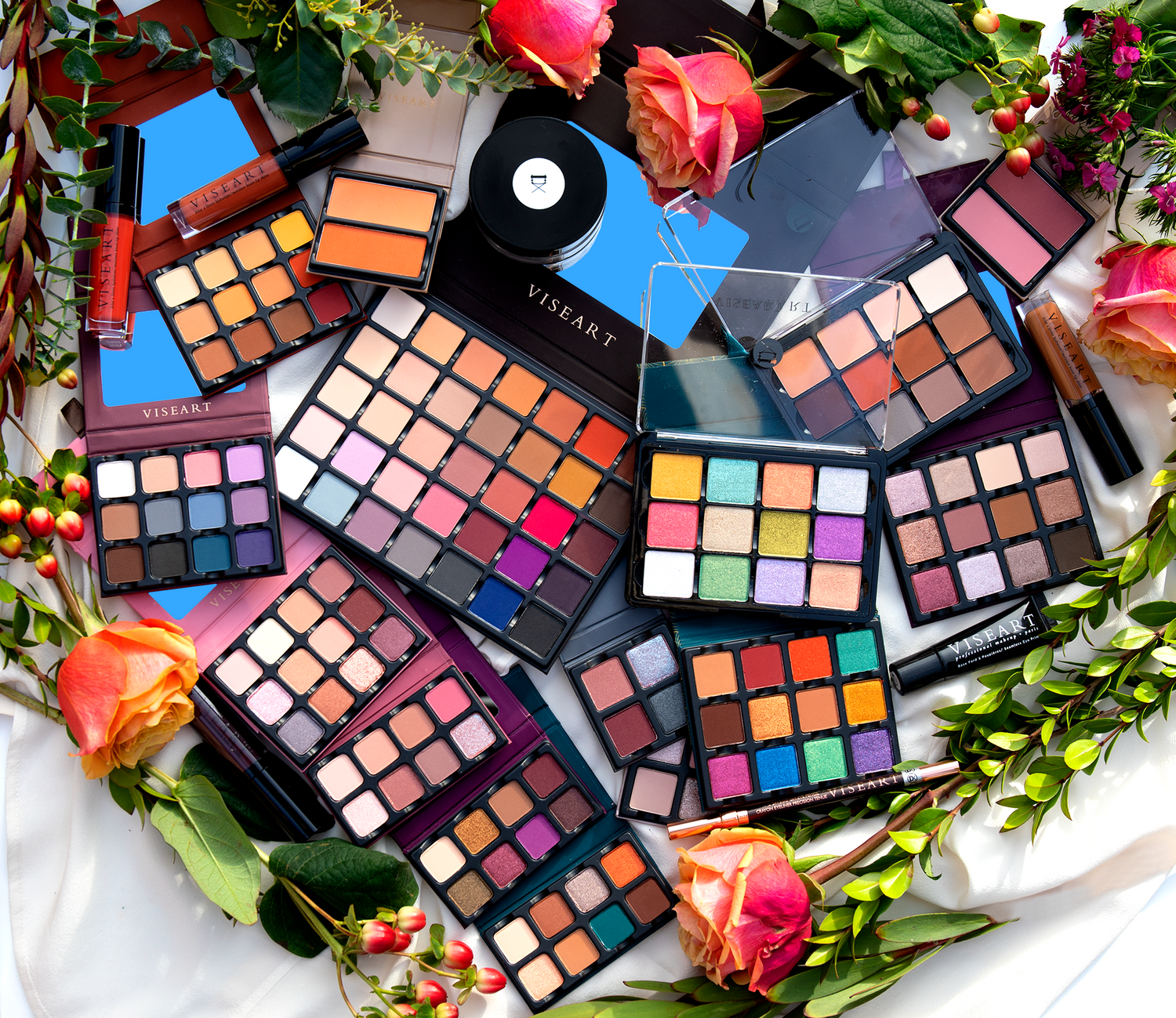 TOP 5 EYE SHADOW PALETTES YOU SHOULD TRY
"This is one badass palette" (GP1X) and The clear-cut winner of our Glossilist 2020 poll, Viseart Paris actually placed not one, not two, not even three...but fourpalettes on our Top 10 list! And it's pretty easy to see why. Yeah, they're a little on the pricey side, but man, do these palettes kick major ass!
Click here to read more!
FEATURED PRODUCT
SULTRY MUSE SLIMPRO
Regular price

$80.00

Sale price

$80.00
Sultry Muse - twelve luscious hues in satin, shimmer, and metallic finishes - a sumptuous box of dainty chocolates and bonbons for all! Highlight and define for a subtle glow or create show-stopping smoky eyes.
The opulent shades of the Sultry Muse palette offer a myriad of shimmery finishes. These hues were created backstage by Anastasia V. Sparrow on Hollywood, NYC, and Parisian film sets for top tier-makeup artists! They're perfect for creating chic, elegant, and fashion-forward eye looks, as well as for highlighting and defining the face. Illuminate with nuanced soft shimmers or create show-stopping drama with this palette's gorgeous array of dazzling hues
Use a damp brush to subtly define.  Conversely amp up the intensity by foiling the hues with your favorite silicone-free mixing medium for a high shine, long-lasting look!
162 GR, 127 mm x 89 mm x 16 mm